Person Centered Care
Our Mission
Chrysalis Institute's mission is to empower youth, families, and marriages to grow and become the best they can be through releasing the past, embracing the present, respecting self and others, and accepting a bright and successful future. We measure these outcomes using Beck's Indexes, surveys and independent clinical records reviews conducted by fully qualified professionals. 
Our Vision
Institute improves the quality of life for persons served by providing high quality and effective mental health services in an environment that maintains client rights and dignity and enables them to achieve and maintain their highest level of functioning in the communities; To provide quality outpatient mental health services to individuals and families in the Oklahoma City Metropolitan area with the emphasis on maximization of client benefits.
GOALS AND PHILOSOPHY
To offer outpatient and rehabilitation behavioral health services without regard to race, ethnicity, spiritual beliefs, age, or disability.
All people shall be treated with respect and dignity and have the right to make informed choices in their treatment.
All people have the right to freedom from humiliation.
To assist clients and families to achieve the highest level of functioning possible in the least restrictive setting.
To provide culturally diverse, certified, licensed and competent multidisciplinary professionals to assist individuals and families in achieving emotional, behavioral and social well-being.
To provide advocacy and support to people with behavioral health needs residing in Oklahoma.
To provide clients and families with the educational and community resources to assist them in greater understanding and development of their potentials.
To continually assess the needs of the community and to develop and provide services meet these needs.
To achieve and maintain national standards of accreditation to ensure quality of care for persons served.
Our Management Team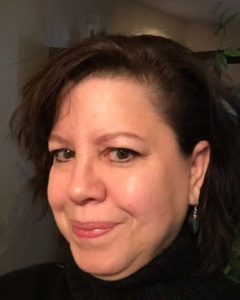 Kelly is also a certified HearthMath (TM) practitioner with over twenty years of clinical behavioral health care experience. 
CREDENTIALS:
Master's Degree in Human Relations – University of Oklahoma
Licensed Professional Counselor
Board Certified Professional Counselor
Certified HeartMath (TM) Practitioner
Check out Kelly's profile on PsychologyToday.com
---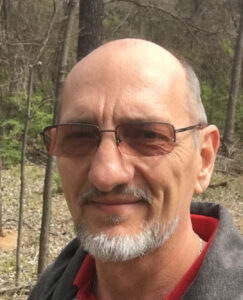 Charles  is our board certified holistic health practitioner, pastoral counselor and master hypnotist.
CREDENTIALS:
Board Certified Holistic Health Practitioner
Master's Degree in Human Relations
Ordained Pastoral Counselor 26 years
Certified Master Hypnotist
Certified Ericksonian Hypnotist
Certified Master/Trainer Neuro-Linguistic Programming Practitioner (NLP)
Member of National Guild of Hypnotists
Checkout Charles' profile on HealthProfs.com
---
Our Clinical Staff
Kimberly Grate, LPC
Kristen McFeely, C-LPC
Porsche Reimer-Law, LPC
Call (405) 912-5145 to schedule